Introducing From Home to Rome's newest sanitation protocols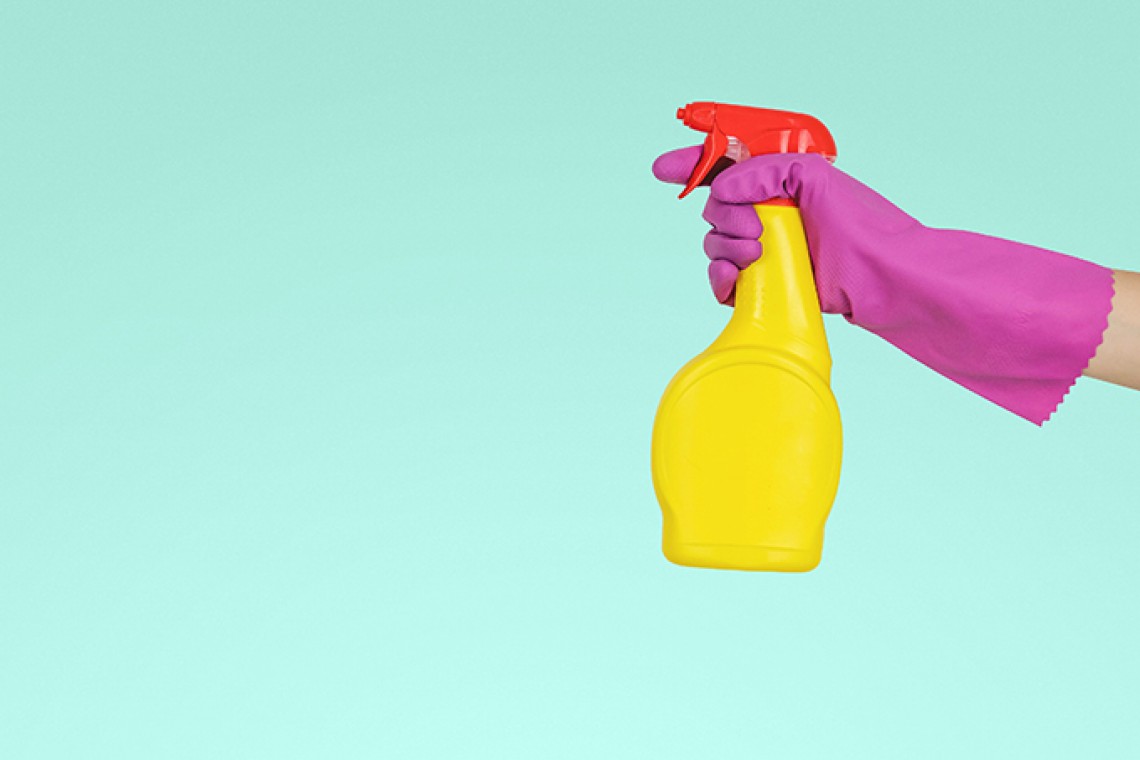 As lockdown measures start to ease in several countries of the world and more and more people are allowed to travel again (whether for tourism or business), we at From Home to Rome remain firm in our commitment to granting your sense of safety and well-being in our managed accommodations at all time.
Your holidays are safe with us!
This is why since re-starting our daily activities, we have been implementing a new, rigorous sanitation protocol to put your mind at ease as you prepare to come back in Rome.
Our guidelines, which have been drafted by scrupolously following the indications by the WHO and the Italian Ministry of Health, can be read in full at this address.
Prior to check-in: PPEs and sanitation on all surfaces
If we can assuage your concerns regarding how sanitation is handled before you come in at any of our managed holiday rentals, know that our cleaning crew will only be allowed inside the apartment if wearing their PPEs (including disposable overshoes) and all materials and surfaces potentially used by a previous guest will be thoroughly cleaned using state-of-the-art devices and special cleaning agents approved by the Italian Ministry of Health.
Sanitized surfaces and objects include dishes, pots, pans, every surface in the bathrooms & kitchens, door and window handles, switches and intercoms. Bedding and towels will be brought in in sealed bags and in no way they will be ever in contact with any part of the apartment before it gets sanitized. A full list of pre check-in operations is available here.
The new check-in procedure: we take care of you!
Whenever a self check-in option is not available, a From Home to Rome representative will be at the apartment you chose for your holiday to welcome you and give you an orientation tour of your accommodation. That is not new! What is new now that the Covid-19 outbreak is still doing damage in many areas of the planet, is that our staff will be waiting outside the flat, once again wearing PPEs and disposable overshoes.
At this time, we will have to ask all of our incoming guests to wear a face mask throughout the entire process. We won't be shaking hands for the foreseeable future, but that's just because we want to maintain complete sanitation of your holiday environment.
Our representative will provide you with enough hand sanitizer for your entire stay and will disinfect the surface they will have used for the registration process.
Know that if you're running a fever or having any kind of health issues, you will have to check-in by yourself, and the operator won't be able to be present.
It doesn't end there!
If you're expecting to find our information folders in the apartment you've booked, know we have been removing them and digitizing them: you will find the URL to download them along with the Wi-Fi password on a laminated sheet, in order to minimize further risks for your health.
Also, know that check out times and check-in times have been distanced: we've been taking a leaf from Airbnb and spreading them further apart for the safety of our guests.
Looking for more information?
You're welcome to drop us an email: info@fromhometorome.com