Coronavirus: From Home to Rome is open for business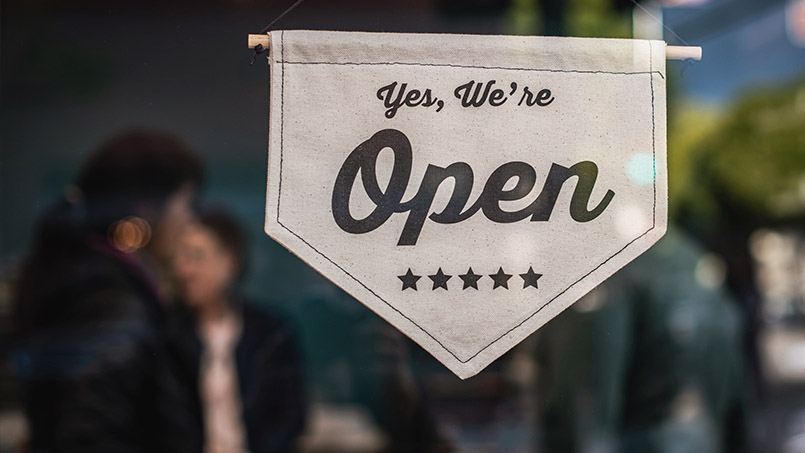 As you already know, Italy has entered Phase 2 of its Coronavirus emergency, and while not all businesses are open to the public, life is slowly going back to normal and a large number of activities are now permitted to all citizens, including visiting museums, shopping for clothes and eating in a restaurant.
From Home to Rome has complied from day one with the executive orders that had been issued to deal with the Covid-19 pandemic, and we're happy to announce that thanks to the latest bill issued by Prime Minister Giuseppe Conte, we're among the organizations allowed to operate again.
What does the Phase 2 bill mean for holiday rentals?
While travel for tourism is still prohibited in Italy for the time being, holiday homes are currently open and available to be booked.
The classic example is that they could be used by medical personnel as well as those laborers who need to stay closer to their place of work (public transport is not totally operational, particularly in the night time, and crowds on subway lines are making some people understandably anxious to commute).
Another possible use of holiday apartments is for those who were stuck away from their actual residence during Phase 1 and need accommodation before they're allowed to go back home (travel between regions or to other countries is currently extremely limited).
Finally, apartments for rent can be booked to those families who have a relative or loved one in the hospital and need a place to stay by them.
Your safety in our accommodations
When booking at From Home to Rome, we stand by our guarantee to provide our guests with absolute sanification: for your peace of mind, we're committed to a deep cleaning of every property before check-in and in the past few weeks we have acquired state-of-the-art devices to help us work efficiently and thoroughly.
Every apartment has bed linen and towels changed at every arrival and all surfaces are disinfected before every new check-in.
On this subject: we make it easy to perform a convenient process of self check-in in our managed accommodations, so you don't have to get in contact with anyone, but in the event that is not a possible option in some of our apartments, just know that we will be there at check in respecting all mandatory safety measures, including minimum safety distance and the use of PPEs.
Your privacy is of the essence
It's important to note that we are not required to know the reason for your stay, but the authorities might, so if you do decide to book an apartment in Rome at this time, you'll have to make sure that you comply with the law regarding the allowed reasons to travel at this time.