Making You Feel Right at Home
Apartments Selected for you
From Home to Rome & Joy of R...
When you arrive in Rome, you're often overwhelmed more than you're tired: maybe there's so much car traffic around you, maybe you don't understand the language or you can't recognize any landmarks from where you're staying… To top it all up, your GPS may play up because the alleys around your accommodation are too narrow! What we just listed are ...
Recommended daytrip from Rom...
Sperlonga is a seaside village 1 hour south of Rome whose picturesque buildings make are immediately recognisable, having been featured in countless TV shows, music videos and movies. The place is a perfect getaway for both locals and travellers wanting to enjoy the atmosphere of a Greek fishermen town… away from Greece (the architecture is that similar!). A onetime summer residence ...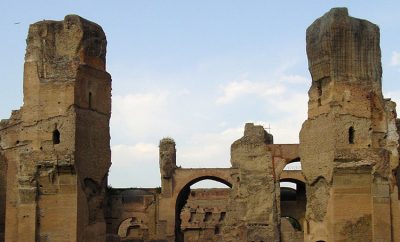 Baths of Caracalla: night vi...
To most visitors, Rome's Baths of Caracalla are but the very scenic setting to the Teatro dell'Opera's summer season. Actually, these majestic thermae (called "Terme di Caracalla" in Italian) are one of Rome's most fascinating attractions, and some that have inspired other important monuments, among them the Baths of Diocletian by the Termini train-bus hub and the Chicago Union Station! ...