Making You Feel Right at Home
Apartments Selected for you
Rome between Christmas & New...
Whether you've already planned to be in Rome for the end-of-the year festivities or are considering to come in at that particular time, there are things you should know about how the city transforms during the whole of December and part of January. Having a clear idea of what is going to happen will protect you from disappointment and will ...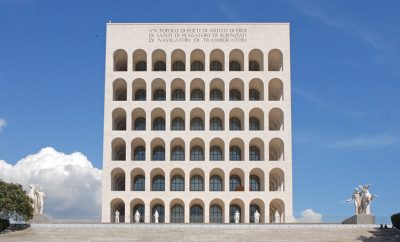 A different Rome: modern arc...
"Rome the Second Time" is the title of a well-known travel guide which offers, as per its cover, "15 itineraries that don't go to the Coliseum". This post takes a leaf from that book, by offering alternative, modern sights to return visitors as well as first-time tourists who may want to venture away from well-known landmarks. A word on 20th ...
Rome orientation: the distri...
When Rome was much, much smaller than it is now (it is the largest city of Italy, after all!) the old city was comprised of a number of different districts, each with their own name, boundaries and – as it were – character. Nowadays the name of those boroughs remains on some street plates and is only good for picture-taking. ...