Making You Feel Right at Home
Apartments Selected for you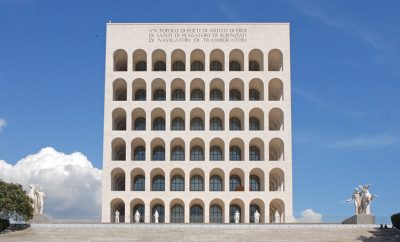 A different Rome: modern arc...
"Rome the Second Time" is the title of a well-known travel guide which offers, as per its cover, "15 itineraries that don't go to the Coliseum". This post takes a leaf from that book, by offering alternative, modern sights to return visitors as well as first-time tourists who may want to venture away from well-known landmarks. A word on 20th ...
Rome orientation: the distri...
When Rome was much, much smaller than it is now (it is the largest city of Italy, after all!) the old city was comprised of a number of different districts, each with their own name, boundaries and – as it were – character. Nowadays the name of those boroughs remains on some street plates and is only good for picture-taking. ...
Recommended daytrip from Rom...
Thanks to the world-famous Palio, held two to three times each year, the perfectly preserved medieval town or the astounding Piazza del Campo, Siena is one of the most sought-after destinations for travellers visiting Italy, an unmissable place and one that can be easily visited even as a day-trip from Rome. How? Read more about the various options available! Option ...