Enjoyed our online cooking lessons? There are more coming!
With the Covid-19 virus still raging on in many parts of the world, there is still a high demand for online events, be it online tours or other type of virtual get-togethers.
So, following the success of the free cooking lesson offered by FromHometoRome in association with Ale&Sab, we're happy to announce these Roman chefs' next online events: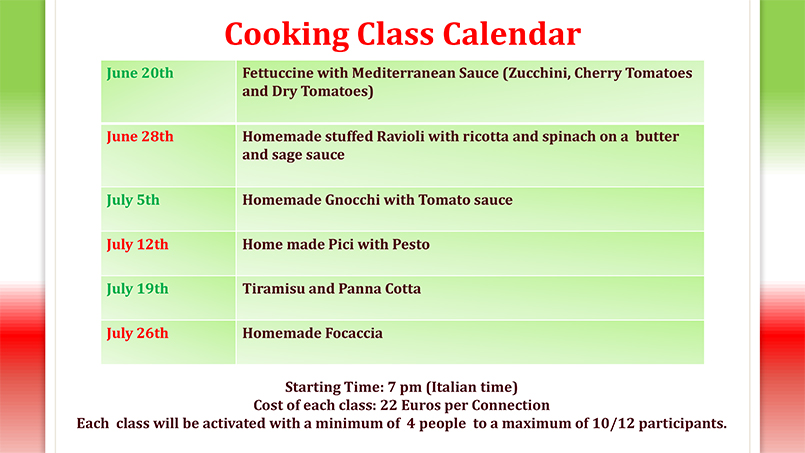 Feeling hungry? Here's how to book your class
Available places are limited, in order to allow Ale&Sab the chance to answer individually to every single question asked by the participants and to check in with them throughout the course of the lesson to see their progress and give advice, if necessary.
Because of this, if you'd like to join the next class, secure your spot right away by sending an email to info@fromhometorome.com no later than two days before the event you wish to attend!
Starting time of each lesson will be at 7PM (Italian/Central European Time), with the cost of each class being € 22 per connection, with payment available through PayPal.
Each class will be activated if a minimum of 4 people is reached. The maximum number of participants is 10/12, depending on the complexity of the subject. Please note that every cooking lesson has an overall duration of 2 hours.