Missing Rome? How about a free cooking class online?
If you've been following us in the last few days you will know that we've launched a new project to keep you company and keep you entertained as the Coronavirus emergency is still ongoing: online tours and classes designed from Rome with some of the partners who usually run our in-person Experiences.
As promised in this post, we're here to present a new virtual class, which once again will take place on Zoom, the multi-platform video-call, video-conference system that's been used more and more since the lockdowns began worldwide and that is accessible from any device: laptop, tablet or smartphone.
This time, don't expect a tour, though: our very own Ale & Sab, expert Foodies and Cooks, will be pleased to share with you their expertise and family recipes to prepare the best of Italian cuisine on a video class.
Book your free cooking class now!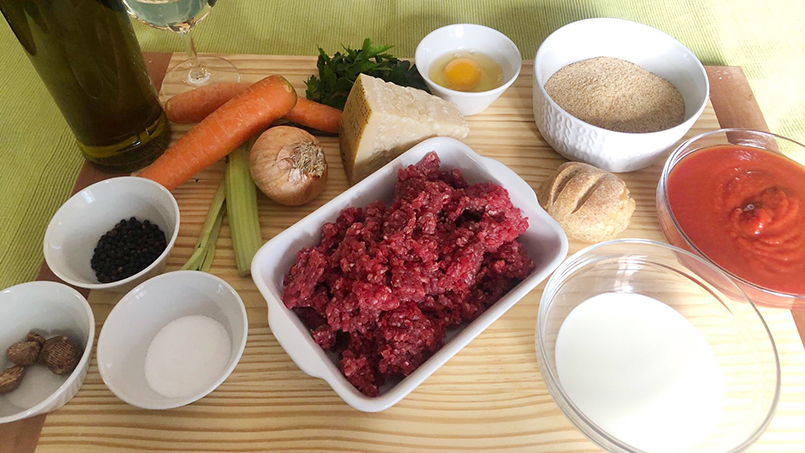 This cooking lesson comes free of charge: you can start securing your place right now by sending us an email at info@fromhometorome.com (see below for more details).
We will send you a confirmation message with a link to connect to our Zoom class.
In a separate email, we will send you a list of all ingredients and tools needed to have our Italian dish together.
Ale & Sab usually offer step by step assistance to each of their students, but due to the nature of this class, with a bigger-than-the-average number of participants, this won't be possible. However, you will be able to ask any questions you might have!
This special free virtual class will take place at 8PM CET (Central European Time) on Sunday, June 14, 2020. That's 2PM EST or 11AM PST for our Northern-American readers.
The class will be around 1 hour 30 minutes long – all of those on the West Coast may very well enjoy this recipe for their Sunday lunch!
What are you going to prepare?
It's time for some spaghetti with meatballs! And we're sure you've never seen them prepared like this ever before!
Other upcoming cooking classes you can follow online
Happy with the way Ale & Sab run their cooking classes? You might want to consider following some more: during the months of June and July, our favorite chefs will teach you how to cook other famous traditional dishes:
June 21st Fettuccine with Pesto sauce
June 28th Homemade stuffed Ravioli with butter and sage
July 5th Gnocchi with Tomato sauce
July 12th Fettuccine Mediterranean Taste
July 19th Tiramisu and Panna Cotta
July 26th Homemade Focaccia
Each future class will be limited to a small number of participants (10/12 max) and you will be followed step by step during the preparation of each recipe, so make sure you book your lesson right now!
From Home to Rome guests and readers will get a special discount: 22 Euros for each cooking class, with possible private experiences available at a stunning rate of 150 Euros (8 to 15 people). Interested?
Get in touch today by dropping us an email at info@fromhometorome.com mentioning "Free Cooking Class with Ale&Sab" in the subject line!