The Coronavirus emergency in Italy and Rome: what you should know
by C. P.
April 30, 2020
11 Comments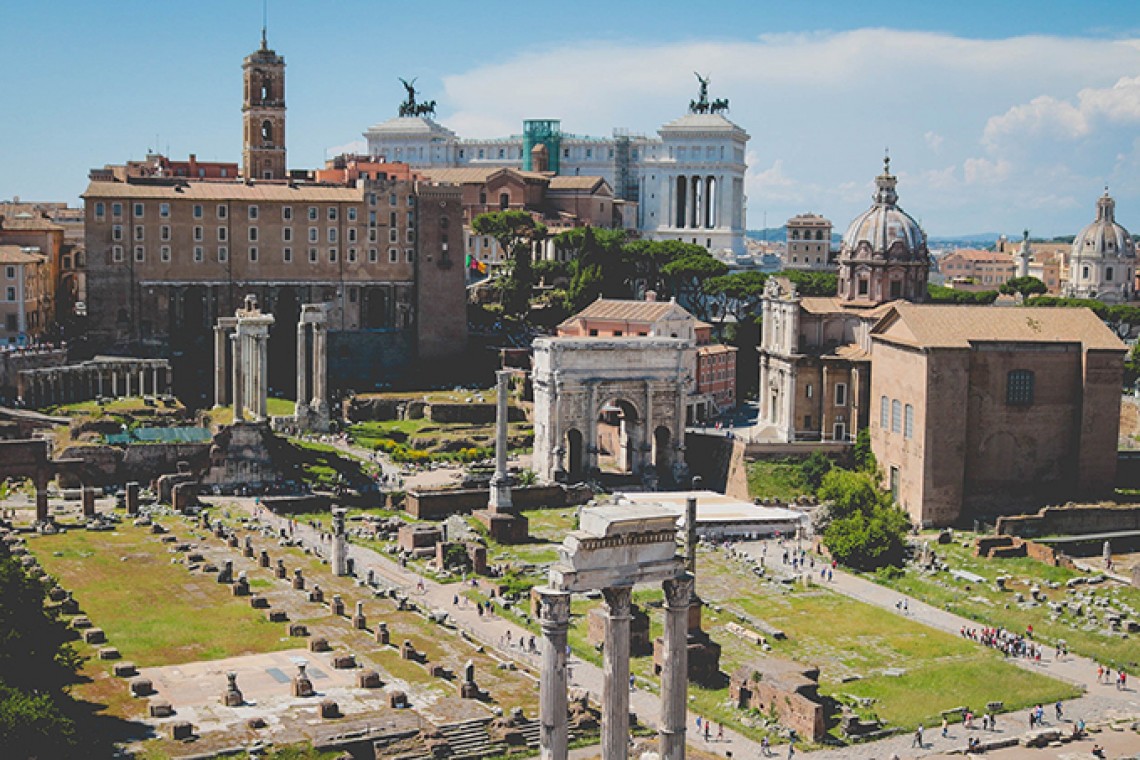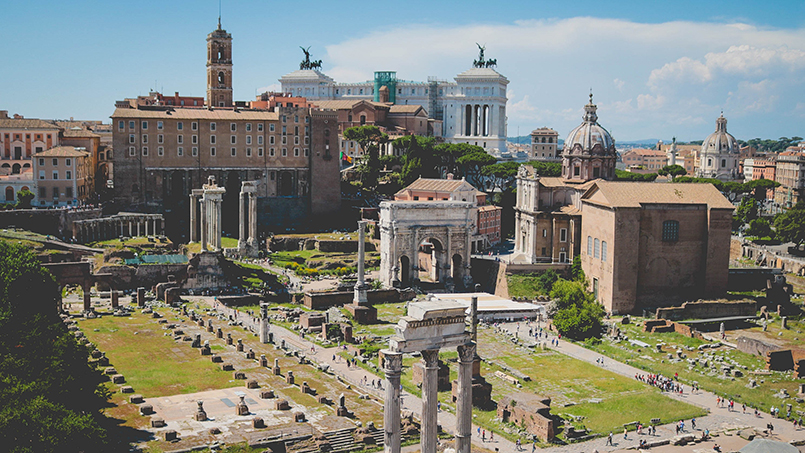 You will now be aware that the flu-like Coronavirus has been impacting countries other than China, with Italy being affected particularly hard by the spreading of 2019-nCoV (AKA COVID-19).
This post is intended as a source of English-language information for all of those who have an upcoming trip to Italy or Rome lined up or are already visiting at the moment and is being updated with all major developments since late February.
This post is no longer updated. For more recent news on Covid-19 in Italy, please visit our new special article on this subject.
IMPORTANT NOTICE! We regret that at this time we will be unable to answer or filter more of your comments or emails on the Coronavirus situation in Italy.
While we will continue to update this post with any major developments and we are thankful that we are providing a much-needed service, From Home to Rome is not a news agency nor a media outlet, and any questions or doubts on the Italian outbreak, your upcoming travels or your flight should be directed to your local government, your country's foreign office/department for foreign affairs, your airline or your embassy.
If you cannot wait for our own updates (this blog gets updated once a day), here you can find the Italian government's official English-language page with any and all updates on the situation. Plus all the English-language links at the bottom of this page remain valid.
How has the Coronavirus affected Italy?
Spreading of the Coronavirus/COVID-19 in Italy originated from a handful of small towns in Northern Italy that were swiftly put on lockdown (Rome was not initially involved, to be clear).
On March 8, the government expanded the so-called red zone to include the whole areas said towns are in or close to, as they registered the most number of cases. This includes Milan, Venice, Rimini and their provinces, as well as their neighboring towns and cities.
Late on March 9, Prime Minister Giuseppe Conte extended the lockdown to the whole of Italy, including Rome, announcing the "Let's all stay home" executive order.
According to the scheme, until May 3 all public gatherings are banned, and travel is only allowed  for "urgent, verifiable work situations and emergencies or health reasons". Additionally, on March 12, it was decided that just a limited number of stores would be allowed to open, with access limited to just a few customers at a time, and people were encouraged not to leave their houses.
Starting May 4, bans and government-decided measures will change to allow citizens to go back to work. We will be documenting the new rulesin a dedicated post.
So far, main cities have not been the sites of any outbreaks, although there is a spike in number of cases in Milan and the situation remains particularly severe in Bergamo. The prime minister has decided for a widespread lockdown and more aggressive measures, as per La Repubblica newspaper reports, after being informed that in the weekend prior to the executive order people in Milan still flocked to the pubs in the Navigli area, not to mention there were packed ski resorts between Lombardy, Trentino Alto Adige and Veneto. Similar scenes were observed in Rome (in the Trastevere, Testaccio and Ponte Milvio areas).
As made abundantly clear by the head of the Civil Protection department Angelo Borrelli:
We can only win this war if our fellow-citizens adopt responsible behaviors, temporarily changing one's lifestyle.
That means that during the so-called Phase 1, every shop not providing an essential service has been shut down. Schools, universities, cinemas, night clubs, theatres and museums as well as restaurants and cafes are still closed at this time. Weddings and funerals have been halted. Churches are for the most part off-limits. See further below for the small list of shops that are allowed to open.
An unfortunate phenomenon has been observed where undisciplined people are finding excuses to go out. As a result some governors in Italy's various regions have asked for the banning of more activities (think jogging and walking into parks, visiting the cemetery…). Prime Minister Giuseppe Conte has granted their request, announcing a stricter lockdown on March 21, along with the shutting down on non-essential production activities, including offices and plants.
This series of measures is being increasingly mirrored by other countries in Europe, which have also been impacted by the Coronavirus. Flights have been suspended, in some cases borders have been closed, as are schools, eateries, clubs and the like in dozens of places all over the Continent.
Why are there so many cases of Coronavirus in Italy?
As of May 4 there are over 210,000 cases of people confirmed as positive to the Coronavirus in Italy, on a population of over 60 million. This number includes the deceased as well as those who have recovered (over 81,000 patients). The total number of cases includes them as well as those who are deceased, and it's the result of the hundreds of thousands of tests carried out by the authorities faced with suspicious symptoms. In no other country in Europe, except for Germany as of April 17, have said tests been so widespread. 
It's important to note that, while our hearts break for the 28,884 people who have tragically died, the overwhelming majority of them has not passed away because of the Coronavirus – we are talking about elderly people who were cancer patients, or with chronic lung or heart diseases, whose immune system was already compromised when they were exposed to the virus and wasn't able to fight it in spite of the drugs administered.
Numbers for new positive cases and Corona-related deaths have been slowing down in the past few weeks, which means that the lockdown measures are working and Italy has reached the peak of the pandemic.
For those wanting to see the numbers, a particularly great breakdown is here (in Italian).
Want to support this article? Here's how

As you probably know by now, this post was originally intended for our guests as they looked for information on whether to cancel or confirm their trip to Italy in the spring. In the past days, we've been overwhelmed by the number of visitors that landed on our website looking for updated news on the Coronavirus situation in Italy. Our servers crashed on several occasions because of the sheer amount of readers!

We've decided to go on and update this space to keep providing free information from Rome, but writing new content every day has a cost and it is a big commitment at this complicated time: think finding news, fact-checking them, translating them… We would be grateful if you could support us with any sum you could spare to help us keep going!
Where is it safe to travel to Italy during the Coronavirus emergency?
The lockdown in Rome and Italy means that at this time only those with "urgent situations and emergencies or health reasons" will be allowed to move between regions or within cities. This includes both Italian and foreign travelers who are already in the country.
Can I leave my residence if I'm a foreigner stuck in Italy?
If you are in Italy and absolutely need to go out (say, to catch a plane back home or get groceries), you will have to fill and carry at all times with you this form (in Italian). You will need to show it to the police who is doing random checks on people who are out and about. A failure to provide it or going out with no valid emergency reason will result into a fine, with more serious consequences (up to three months in jail) for those who break the law.
Has the Coronavirus outbreak spread in Rome?
Currently there is no Coronavirus outbreak in Rome. Before the Coronavirus/COVID-19 alert in Northern Italy, the Lazzaro Spallanzani infectious disease hospital in Rome had quarantined four people, two Chinese tourists exhibiting symptoms and two Italians working/studying in China – they've all made a full recovery and didn't infect anyone.
As of May 3, a total of 6,809 people have tested positive to the Coronavirus in the Lazio region (the state where Rome is located) since the start of the emergency: the number includes even those who have since made a recovery and those who are being treated at home. All of them arrived from or originally had extended contacts with someone living in the areas affected in Northern Italy. A total of 508 people have died.
For context, the total population of the Lazio region amounts to almost 6 million people. 
The situation in nursing homes all over the Lazio territory is the most concerning, at this particular time: similar to what is going on in other areas of Italy, several facilities have dozens of positive cases among their patients, as they were unwittingly exposed to the virus by the personnel there (families were not allowed to visit them since the lockdown began). The increase in cases in mid-April is almost entirely tied to nursing home patients.
In spite of this, in the Lazio area the death rate is three times lower than in Lombardy and the rate of contagions is decreasing day after day.
Should you cancel your trip to Italy during the Coronavirus outbreak?
In the event you have a travel planned to Italy and your airline or cruise line is still operating their trips or tours, we would strongly suggest that you reconsider.
You should be getting in touch with their customer services to make sure you're allowed to travel at all, as an increasing number of countries are closing their borders and shutting down transportation.
Lockdown in Rome and other areas means you won't find anything to do on the ground. Most regions, including the islands of Sardinia and Sicily, are closed off to travelers and it's not possible to visit any attractions.
What is the situation like in Rome during the Coronavirus outbreak?
As for the government's executive orders, in Rome we are all seeing some changes in our daily lives because of the Italy lockdown, which means a few nationwide measures have been lined up to avoid further spreading of the virus.
Said nationwide measures include the limiting and suspending of events where the safety distance of 1 meter (roughly 40 inches) cannot be guaranteed at all times. Therefore movie showings, sport matches and races, theatre plays, concerts, flea markets (like Porta Portese) and more have been halted.
All museums, schools and universities are closed. The Vatican followed suit, by closing all churches and then backpedaling to allow some of them to stay open for obvious worship reasons. Mayor Virginia Raggi has signed a bill to close all parks until the start of May.
The main train operators in Italy, Trenitalia and Italo, have launched their summer schedule ahead of time: there will be limited trains to any destination. In Rome, Atac has been following in their tracks, with the last subway train running at 11.30PM, while the airport at Fiumicino has announced the closure of its national flights and so-called "E" terminals. The airport at Ciampino has reopened on May 4.
The government has asked people not to leave their homes or accommodations unless for urgent and justified reasons, so as to avoid being inadvertently exposed to the virus. Police will stop and check commuters and, more generally, anyone moving about. We can still go to work, but the number of those allowed to do so remotely is increasing.
Important: even if you're not an Italian citizen, you're required to abide by the lockdown rules if you're staying in Italy at the moment. There are no exceptions made at this time. Fines will be leveled to those breaking the law, with the highest ones set at 5,000 Euros.
Shops are reopening slowly, depending on their category, following a calendar decided by the government focusing on avoiding rush hours and queues. Grocery stores, pharmacies and supermarkets, as well as hardware stores and computer stores, have always operated throughout Phase 1. Places providing take out are sending meals to customers regularly, when they do decide to work at this time (some are not). Banks and post offices are operating a limited service and are encouraging clients to use their services remotely. Services like Amazon are prioritizing deliveries for essential goods only.
On public transportation, you will hear/see information about the Coronavirus outbreak, with advice on practices to observe for prevention (washing your hands often, using hand sanitizer, covering your mouth while sneezing, etc.). You won't be able to board any bus from the front-door.
You can read about how we're doing on our "Lockdown diary", here.
If you're a From Home to Rome guest and considering cancelling your trip to Rome because of the Coronavirus outbreak in Italy
Do get in touch! At From Home to Rome we are committed to ensuring your well-being and peace of mind at all times and we can give you updated information on the current state of things in the country.
What to do if you're in Rome and start feeling sick: where to ask for help
If you're afraid you have contracted the Coronavirus, do not go to the ER: call the numbers 1500 or 800 118 800. They are reserved for people who have symptoms compatible with Coronavirus': operators will assess your situation and, if need be, will send personnel to you.
If you go to the ER, particularly when Rome and Italy at large are on lockdown, and are indeed carrying the COVID-19 virus, you might infect other people there. For any other general health emergencies (not COVID-19/Coronavirus-related), call 118.
More English-language updates on the spreading of Coronavirus in Italy
Dr. Jennifer Ashton, the chief health and medical editor and chief medical correspondent for "ABC News" and "Good Morning America" was a guest on "The View". Here's what she had to say about the Coronavirus:
Ansa is the major Italian news-agency. This is their English website.
An interesting study was published on issue 92 of Journal of Medical Virology. Called "The 2019‐new coronavirus epidemic: evidence for virus evolution" by, among others, Dr. Massimo Ciccozzi at Università Campus Bio-Medico in Rome, the academic work illustrates how the CoVid-19 virus entered Italy from two different countries: China and, surprisingly, Germany.
Guidelines by the Ministry of Foreign Affairs in Italy are here.
The situation as reported by the World Health Organization is at this address.
Wanted in Rome is the English-language leading website for all news regarding Rome.
CBS' correspondent from Rome Seth Doane has tested positive for Coronavirus: he talks about his ordeal in the video below:
Last but not least, our frequent guest and friend John Coates is in Rome right now and he reports on the lockdown at this address.