Coronavirus: lockdown eases in Rome and Italy with Phase 2
by C. P.
May 5, 2020
2 Comments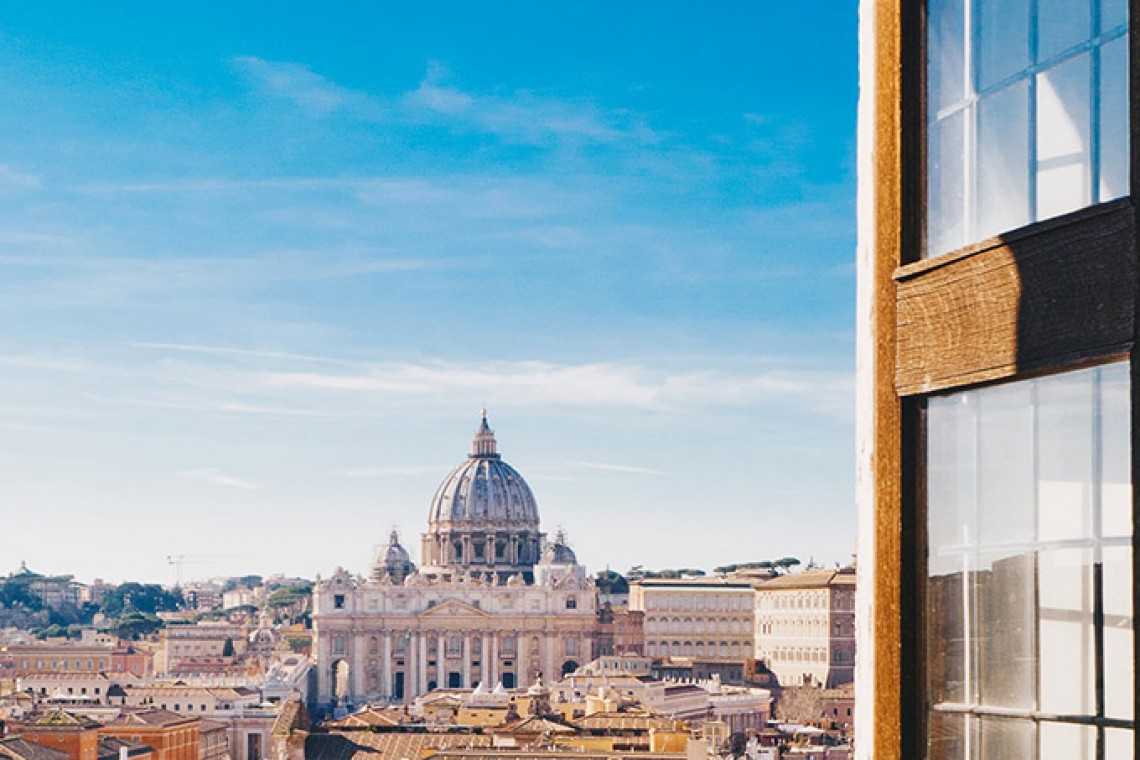 This post has been updated on June 15, 2020.
If you've been reading our dedicated post on the effects of Coronavirus on Italy you'll know that we stopped updating that article because as of May 16, 2020, lockdown measures decided by the Italian government have changed in all of Italy as well as Rome.
Bans and restrictions have loosened, with a few exceptions in such parts of the country as Lombardy, which is still one of the most affected areas in the Boot.
People are now able to join their families (if they were sheltering in place in a location other than their residence) and everyone is allowed to move in between cities and other areas of the country. There is no need to show any permit to do so.
PLEASE NOTE: Italy has 20 regions and as many governors, so every area of the country has slightly different rules in place, depending on the status of the pandemic in that particular region.
So, for instance, during Phase 1 food delivery had been banned in the Campania region (the portion of the country where Pompeii, Capri or Naples are located) but allowed in, say, the Lazio region. Therefore, if you're in Italy at present or planning to be, make sure you research the specific Coronavirus regulations in the area you're staying.
As our name is… From Home to Rome, we're going to focus on what is going to happen in the Lazio and Rome areas. Bear with us!
Coronavirus-focused regulations for Phase 2 in Rome
On May 4, factories and private offices have re-opened. Shops too, but with a caveat: the kind of rush hours Rome used to experience in the past, between 7AM and 9AM and again between 5PM and 8PM, need to go away.
While Coronavirus cases in Italy have definitely decreased, they haven't disappeared, so avoiding crowds will be of the essence.
Therefore shops are allowed to open at different times depending on the type of merchandise they offer: before 8 or 8.30 AM for supermarkets and grocery stores, while other type of shops will be allowed to open no later than 11.30AM. Make sure you google the store you're interested in in Rome to check for their updated opening hours.
Additionally, a few shops will be allowed to close at 930PM or 10PM, so that people can buy items even late in the evening, again as to avoid crowds as much as possible and decrease the risk of new Covid-19 infections. Regardless of what they sell, shops will be free to open on Sundays.
Public offices that used to open five days a week will go and operate longer hours and on Saturdays, too. Online services had already been implemented during Phase 1. Some documents you would have asked for at a Municipio or Comune, additionally, can be done at most newsstands.
Bakeries, cafes, restaurants and pizza places have opened again on May 4 but initially just to go.
Servers, kitchen workers, baristas and all personnel are to wear face masks and gloves, as are the customers. Customers will still be able to get the food or beverages delivered to their address but for those who miss the social rite of going out, doing so is certainly possible: those eateries that have decided to open to customers (some have not) will need to work with a much lower number of tables, so booking one ahead of time will be essential. Expect to find hand sanitizer in between tables or at the entrance, and being asked to wear your face mask every time you move from one area of a restaurant to another.
On public transportation, which has resumed its night service, commuters are asked to stand and not sit, preferably. It won't be possible to board any bus or subway without a face mask and gloves, and drivers will be refusing their service to those who don't comply; this also applies to taxis. People need to maintain a minimum distance of at least one meter from other passengers (which also limits the number of people allowed to board taxis).
On top of the bike lanes already available, the municipality of Rome has set up 150 kilometers worth of temporary bike lanes which are also reserved for electric scooters, so as to help those who are understandably anxious at the thought of boarding buses and the like. Among the range of measures in support of those who have lost their jobs or seen their workload greatly reduced, the government has decided to allocate a 500 Euros discount for those who will buy a bike at this time.
All airports are operating, albeit at a reduced capacity, as several companies are not flying to Europe or suffering the economic consequences of the Covid-19 outbreak.
Public parks are opened again, including jungle gyms and swings for kids. Gyms have also re-opened, with users asked to book their classes ahead of time to avoid crowds in pools or locker rooms.
If you decide to exercise in a park, do maintain a minimum distance of 2 meters from your fellow athletes.
As far as beaches are concerned, they have reopened on May 29. As with restaurants, you will need to book your place there. This also applies to public beaches, but each municipality has their own rules in place regarding this matter, so make sure you follow the local rules if you want to enjoy a day by the sea.
More generally speaking: masks will always have to be worn indoors in public places and stores, and outdoors upon meeting someone, while respecting the minimum safety distance of at least 1 meter.
Beauticians, barber shops as well as hair salons have reopened on May 18. Book your appointment way ahead of time because walk-ins won't be allowed anymore, and remember to wear PPEs at all times at these shops. 
Schools and universities won't open for the time being. Lessons and exams will continue to take place online nationwide until September.
Museums, landmarks and art galleries, as well as libraries, have opened again on May 18. Do note that libraries are only open for book lending purposes, so you won't be able to stop and read (or study) there unless the library you're used to go to has a different and specific policy. Most cultural sites will observe a mandatory booking type of access.
As for cinemas, theatres and night clubs, re-openings have been postponed for some of them (discos, for instance, on July 15), with concerts only allowed to those venues having under 200 seats. Word is some cinemas will be able to operate by turning into drive-ins for the upcoming summer season, but nothing has been decided yet. Just three cinemas have re-opened in Rome at this time, due to the lack of new movies available.
But here's one extra good news for Rome: the world-known free movie screenings by the Ragazzi del Cinema America organization will take place again on July 3, with screens in Ostia, on Piazza San Cosimato in Trastevere and at Casale della Cervelletta, in north-east Rome.
All of the above measures can and will be paused if the so called R0 value, which indicates the rate of contagions is to go above 1 again.
What happens in the rest of Italy?
While the above rules are specifically valid for Rome, where active cases of Covid-19 never reached the abysmal numbers recorded in Northern Italy and the number of the deceased is way below 1,000, every area in Italy has their own Coronavirus Phase 2 regulations. In some cases these can be stricter, because the situation in that specific area is also more serious.
A comprehensive list of all Coronavirus Phase 2 regulations is here (in Italian).
For more English language information
The English-language section at Ansa (Italian news agency) is here;
A breakdown on Phase 2 for the handling of the Coronavirus emergency can be found here;
An English language op-ed from newspaper La Repubblica on Covid-19 in Italy at this time.
Can I still travel to or from Italy?
That's the one million dollar Covid 19-related question at this time: truth is, it does depend on your government more than it does Italy's, where the train service has never shut down completely and airports have reopened.
If your country has closed its borders to deal with the Coronavirus emergency, chances are you won't be allowed to travel until those restrictions are eased. We can only recommend you keep in touch with your airline, or ask your embassies and/or your country's foreign office/department.