From Home to Rome clients, here's a free virtual tour for you!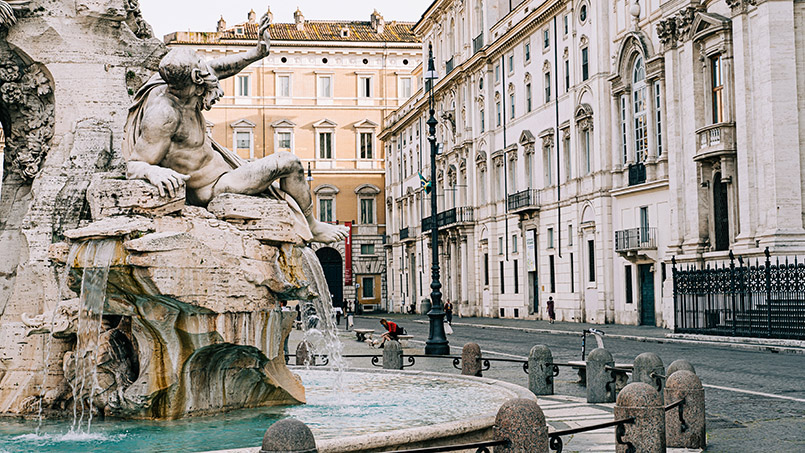 As a thanks to our past, present and future guests, From Home to Rome's clients will be treated to a fantastic, completely free of charge virtual tour of Rome on Sunday, May 31, 2020 at 8PM CET (Central European Time) as a way of saying thank you for sticking with us during an unprecedented time.
We care about you and can't wait to see you again, so here's a little token of our appreciation!
Licensed guide and art historian extraordinaire Chiara Mataloni will be leading this special online tour through Joy of Rome. Chiara, who is one of our partners, can also be found at Born and Bred in Rome. Emanuele and Sara, CEO and co-founder of FHTR, will be there as well, each connected from their respective homes!
Are you still sheltering in place? Your country is still under lockdown? If you want to join in on the (online) fun, follow these very straightforward instructions!
First off, be careful and check your time zone: 8PM CET corresponds to (the following is relevant for our North-American friends) 2PM EST time and 11 AM PST time, respectively.
Next, drop us an email: those who want to participate should send a message to fromhometorome@gmail.com specifying the date of the event. Next, they will be sent a confirmation with a link to the video chat app Zoom – using it is easy and can be done by either a laptop, a tablet or a smartphone!
What is a virtual tour, anyway?
A virtual tour is all the rage right now in Italy and many tourists who are stuck at home at this time are making the most of their lockdown to continue exploring our beautiful cities.
These online visits are also a great way to get a preview of what you can really experience while in Rome! Case in point: the ladies (and gentlemen) at Joy of Rome have dozens of virtual tours available (and they're very cheap, too!): see their available events here, while a preview is right above.
Chiara will be offering you an orientation tour that will cover the city center of the city: it's a chance to revisit your favorite places (Rome is not just the Vatican and the Colosseum!) or discovering new ones right around the corner from some of the world's most famous landmarks.