Open on Mondays: Roman museums working seven days a week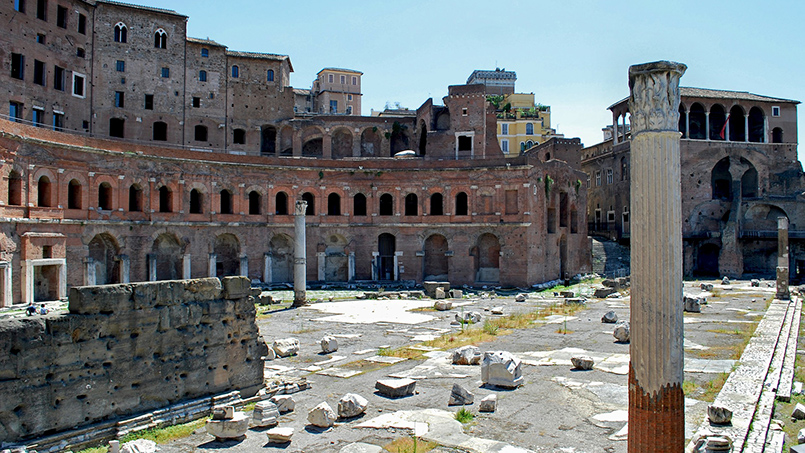 Return visitors to Rome may be aware of the fact that museums tend to close on Mondays in the city (The Vatican Museums, being in another sovereign country, are the most visible exception).
Well, that is in the past: a fair number of museums has started to observe a different schedule for a few years now, one that doesn't include a day off each week. And yet, for some reason, most people travelling to Rome seem to be unaware of it.
So, in the interest of giving our readers more options as they plan for their activities in the Eternal City, here are all museums open to visitors on Mondays!
Colosseum, Roman Forum and Palatine Hill
National Gallery of Antique Art at Palazzo Corsini
Galleria Spada
Castel Sant'Angelo
Pantheon
Vittoriano (Monument to Victor Emmanuel)
Baths of Caracalla (9.00 am-2.00 pm)
The Roman Houses at Palazzo Valentini
Villa Farnesina alla Lungara in Trastevere
Villa Adriana in Tivoli
Capitoline Museums
Ara Pacis Museum
Trajan's Market
Galleria Doria Pamphilj
Bioparco (former zoo)
Botanical Gardens
Ninfa Gardens (from March to November)
Museum of Italian Resurgence
Wax Museum
Santa Maria in Cappella Museum in Trastevere
Grenadiers Museum
What should you be doing with your Mondays?
If you've already have days planned to visit the main sights in Rome, such as the Colosseum or The Vatican Museums, you could still be using a Monday to visit some of the lesser known attractions from the above list, enjoying a slower pace and shorter queues (or, in some instances, no queues at all!).
Some of them feature prominently in books on Rome – the Capitoline Museums, for instance, Villa Adriana, Castel Sant'Angelo, the Pantheon or Trajan's Market. In other instances, we're going to focus on them in their own dedicated posts (e.g. Ninfa Gardens – keep reading this blog!). However, most of the items in the list meet the requirements for those off the beaten path must-sees that all of our clients inquire about when they get to Italy.
For instance, many ignore the stunning views from the top of the botanical gardens in Trastevere or, just around the corner from there, the astounding collection of art at Villa Farnesina.
Other tourists fail to visit Galleria Spada: when in the same area they sprint for Campo de' Fiori for photo opportunities! More surprises are on the roof of the Capitoline Museums, in the hallways of Palazzo Doria Pamphilj or underground below Palazzo Valentini, just a stone's throw from Trajan's Market or the Monument to Victor Emmanuel on Piazza Venezia… and all of a sudden, your Roman Monday is shaping up to be a busy one: if you need tips or are looking for a guide, get in touch today!