The "other" Roman cuisine: meet the Jewish specialties on the city menus
by C. P.
January 13, 2019
0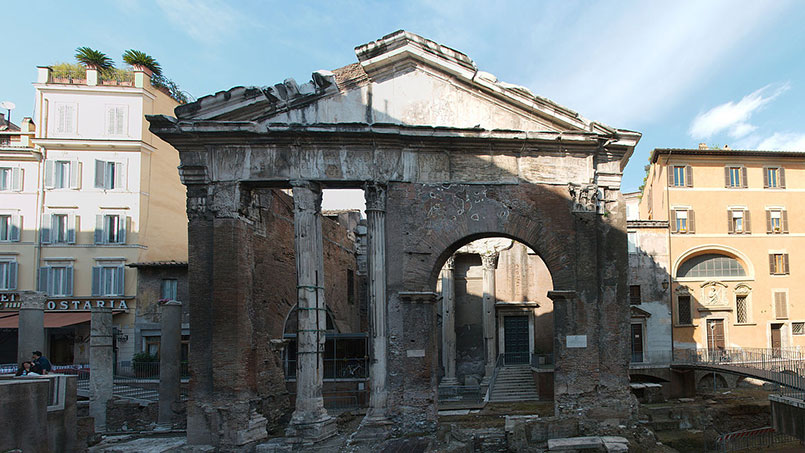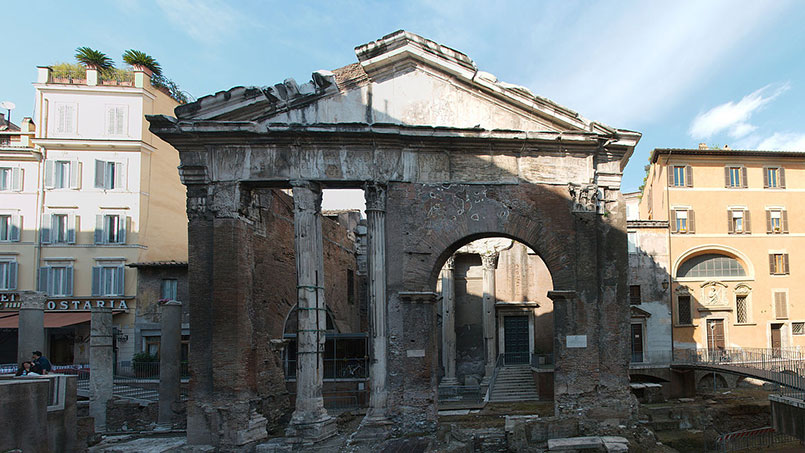 Imagine your Roman holiday has finally begun. Imagine you've landed in the Eternal City, walking among its winding alleys, discovering landmarks, navigating around monuments, enjoying the mild climate, the colours, the smells. Imagine, finally, sitting down at a restaurant and having delicacies upon delicacies brought to your table. Have we got your attention?
Well, how would you feel if we were to tell you that some of the dishes that are most closely associated with Rome are not really… Roman?
While for some recipes their origins are well-documented (we're looking at you, tiramisù… or lasagna!), others are so embedded in the cultural fabric and the tradition of the city it wouldn't be surprising to learn that there are locals out there who don't know the story of what they're eating. Because, indeed, they do have a story.
Case in point: the Roman Jewish Cuisine. While most visitors flock to the area around the Great Synagogue, the original Jewish Ghetto, trying to learn about this ancient area's traditions and customs, many will be stunned to observe that the Jewish food here is really unique to the city.
But first things first…
How is the Jewish Roman cuisine different from the Jewish one?
A quick history lesson may be in order: the Jewish Ghetto of Rome is the second oldest in existence. People from the community had been used to living in Rome in an atmosphere of relative tolerance until Pope Paul IV ordered that the ghetto was built in 1555.
While it's prime property now, for centuries this area was overcrowded (there were walls around the borough to keep its inhabitants literally in place), unsanitary and subject to the river's extremely frequent floods.
People there were only allowed to do certain jobs, couldn't leave the Ghetto after sunset, had to go to mandatory Holy Masses and (we're getting to the point!) could only get to buy some ingredients, or in certain amounts.
These conditions had an enormous influence on the food that they ate, as they had to make do with what they had around, as long as it was Kosher.
"Peasant ingredients" such as zucchini, codfish or artichokes were mostly eaten after being deep fried – so as not to spoil as fast. Fish scraps from the city's fish market, also in the Jewish Ghetto, were used for tasty soups.
Overtime, these same ingredients, along with others, started to be assimilated into Rome's gentile cuisine, and vice versa – a testament to the ongoing relationship between the city's two main religious communities.
Today, as mentioned, many recipes from the local Jewish tradition appear on many a Roman menu, sometimes unbeknownst to the chefs themselves: such is the long tail of history in a place like the Urbs Aeterna.
The Jewish Ghetto is nowadays a hip area known for the quality of its eateries and for its lively cultural scene. Obviously no one will ever forget its tragic history across the eras, from the diaspora itself to the Nazi raid of the Ghetto in 1943 – but we can certainly reflect on how unity and a peaceful co-existence were first achieved with food in this very city.
Some famous Jewish Roman recipes for you to try
While in the city, do get to the Jewish Ghetto itself to sample some of these traditional recipes in the very place where they were born, but do know that every Roman restaurant will tend to have the following, granted it's the right season (remember: most of these will be highly seasonal):
Pasta e broccoli (Pasta with Romanesco broccoli; while most places will serve it with pork jowl or cheek/bacon, the authentic Jewish Roman version will be recognizable because it uses broken spaghetti. And of course, no pig meat is allowed!)
Concia di zucchine (a centuries-old recipe where zucchini are fried and then marinated for a few hours in vinegar, garlic and mint leaves)
Torta di ricotta e visciole (a cake with the local, ubiquitous fresh cheese and visciole-type cherries)
Carciofi alla giudìa (deep fried, whole artichokes – note how the name, in this instance, is a reference to the inhabitants of the Ghetto: "artichokes, the Jewish way")
Aliciotti con l'indivia (Baked endive/witloof pie with anchovies)
Fiori di zucca fritti (deep fried zucchini flower with a filling of melted mozzarella and/or anchovies)