Public transport and ongoing works: disruptions ahead
by C. P.
August 12, 2020
0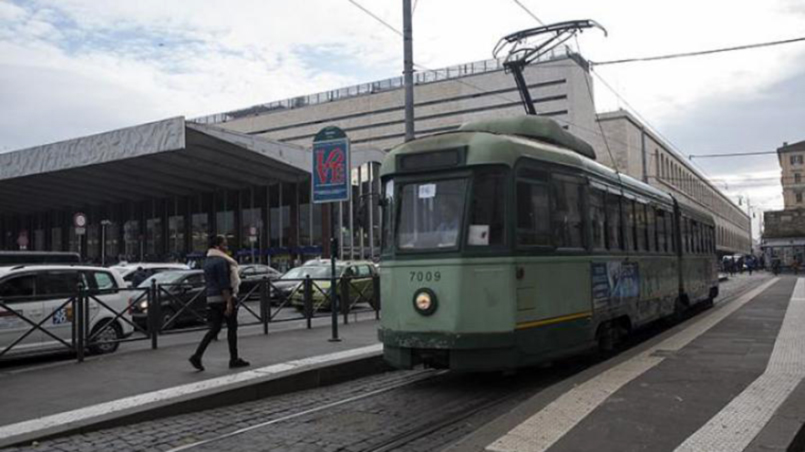 Despite the recent lockdown and the limitations in place when using our public transportation network since Phase 2 began in Italy, it's business as usual when it comes to maintenance works in Rome. Once again, the month of August will see some major disruptions that will affect locals as well as the number of visitors who could make it here after the Italian borders re-opened.
What follows is a list of all currently announced works announced: please keep in mind that no service is completely shut down, but operated through a series of shuttle buses. However, they may be infrequent or too crowded, with less available seating for the public.
The tram service is "on holiday"
As is tradition with Rome, August is the month of maintenance works for the whole tram network. That's too bad, because such lines as no. 3 or 19 are among our favorite ways to move about the city, and on top of that they offer a great alternative to many of the tour buses operating in the city center… At a fraction of the price. If you're not opposed to doing the same trip on a bus, tram line no. 19 will be relying on a shuttle until August 14, as are lines no. 5 and 14 (useful to reach, among others, Piazza Vittorio Emanuele and the Pigneto district).
Subway line C – no evening service until December
Speaking of Pigneto, forget about reaching this popular nightlife area by subway – in order to connect subway line C to the Colosseo B line stop, the service will stop at 8.30PM (at the Pantano terminal) and from 9PM (at the San Giovanni terminal) until December 7. Again in the Pigneto area, works are also ongoing to provide the neighborhood with an urban train station that will connect this part of the city with the airport at Fiumicino (among other destinations!).
Subway line B limited to EUR Magliana
Until August 23, subway line B will be limited to the EUR Magliana stop. This means that all of those wanting to, say, visit the EUR buildings such as Palazzo dei Congressi or the Fendi headquarters in the coming days will need to board a shuttle bus (marked MB4) or travel by bus from the city center for the entire commute. The service will work regularly between the EUR Magliana station and the Rebibbia/Ionio terminals.
And for those who love urban city trains…
Works are also ongoing on the regular (non high-speed) train line between Rome and Florence. The railway stretch between Rome and Orte will be severely affected, so plan accordingly if you're bound for a day trip around those parts.
At the time of writing this is the news we have: we recommend visiting the English section at Muoversi a Roma to make sure you're up to date with the latest developments.