New at From Home to Rome: Avignonesi 10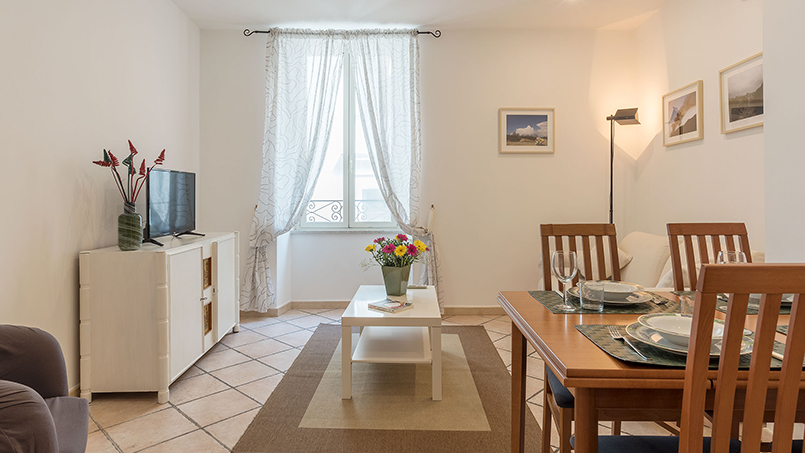 As From Home to Rome, we already manage a property on hyper-central via degli Avignonesi, and the area around Fontana di Trevi is one we are extremely familiar with, having another four apartments in our portfolio all around it… So, when the chance came to step in as managers of another holiday rental on the same street, we couldn't say no!
"Avignonesi 10" is a remodeled one-bedroom apartment is just a handful of minutes away from the subway stop at Barberini, this remodeled accommodation is a great solution for staying in the center of the city while still putting your tranquility before anything else. While being just around the corner from the buzz of via del Tritone, the Spanish Steps or via Sistina, via degli Avignonesi has managed to maintain a quiet character – this alley is populated with offices, libraries and spas, and the frenzy of the rest of Rome seems to have missed it – mostly!
Adding to the modern decor and the newly added amenities (free WiFi, smart TV, A/C…), this cozy flat comes with an extra feature which is something of an experiment for us: a photo exhibition on "the lesser known Italy", right inside the apartment. But more on that on the dedicated post, which will be online in a few days! In the meantime, you can see the complete description for the apartment here: book your stay today!