Airbnb's Venice tips: how to use them in Rome!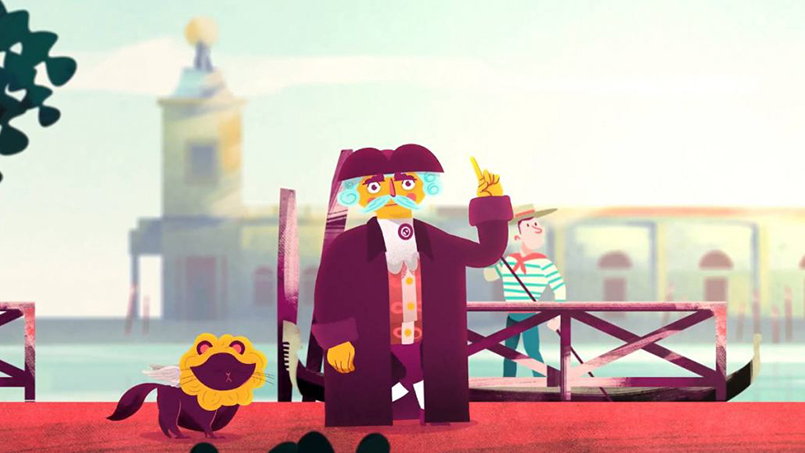 Lately, we were extremely impressed by the animated campaign "Live Like a Local in Venice" launched and produced by Airbnb. It's a short movie published on such video platforms as YouTube, with a tad of great information on how to visit Venice in a respectful way – a must see, and a must… listen-to, as the much loved Serenissima is suffering from an excess of visitors in a place that was never designed to host 25 million people a year!
As proud members of the Airbnb community – we ourselves stay in Airbnbs when we travel! – we enjoyed the no-nonsense message of the video, and we thought about using the top tips from this Airbnb creation… but adapting them to Rome.
Tip no. 1: By being in a hurry you risk on missing all the history, art and mystery…
We may not have calli and gondole, but we sure agree with Mr. Venezia: obviously you can see Rome in one, two or even three days if your time is limited, but it's not something we can recommend. After all, Rome wasn't built in a day – so why should you use just the one to get to know the city? That is also the reason why we recommend making the most of how compact the city center is, so you can walk and explore Rome's alleys and piazzas and discover something unique at every corner!
Tip no. 2: Broaden your horizons
Our only island is on the Tiber and so central every visitor must have crossed its bridges at some point. Nevertheless, there are areas of Rome that can be explored and are not difficult to reach, and neither sketchy nor far away from your chosen accommodation. Case in point: Testaccio, Garbatella, the Quartiere Coppedé or Ponte Milvio… They're all scenic, virtually devoid of tourists and with so much to see and do!
Tip no. 3: Make a difference
Exactly like Venice, Rome has pests roaming the city center – among them seagulls, rats and squirrels. They target the trash and make a mess of some of our most beautiful alleys by  piercing the plastic bags to get at the food. When you stay at one of From Home to Rome's managed apartments, we try to make your stay easier by stating clearly how to sort the trash indoors, and we offer to clean it all out for you after you leave. In the event you can't find a rubbish bin when you're out and about, we encourage you to take your empty bottle, half eaten sandwich or crumpled tickets back to your accommodation so that pests are left… high and dry.