A unique Italian holiday: La Befana, a good witch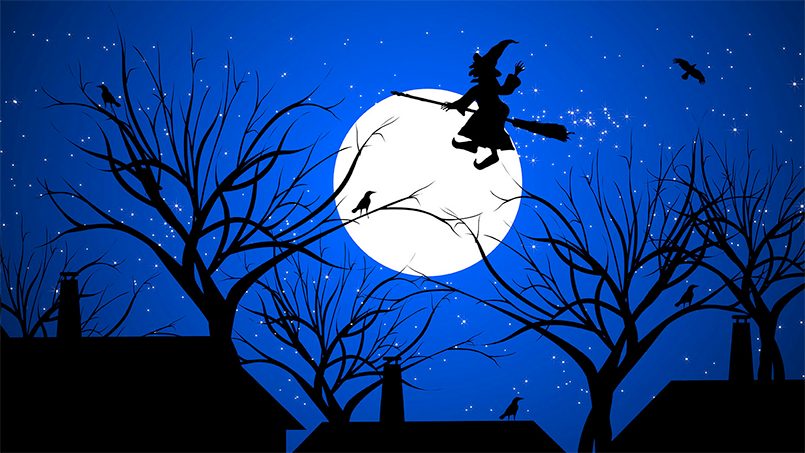 Exactly one month after Saint Nicholas' Day, or Santa Claus' ancestor, the Befana is on January 6. Italian kids will look forward to her coming once they are finished with their Christmas presents. By the way, the Befana is going to bring some thing to the good and less-than-good ones as well.
Nobody knows where she is collecting charcoal, that is for bad kids, or treats for the good ones, nor where she's from actually. You can say she's no cosmopolite. For one thing, she seemingly brings something to households in Italy only, nobody else in the world expecting her. Also, she puts on such worn clothing, and keeps up no appearances at all, so that anybody would give her a wary look.
You can tell this as another story full of thrills for the kids, kind of what some experience on the eve of All Saints' Day, but there are no religious implications here, no costumes, no doors to knock; just wait for her to come if you can stay up all night. The Befana is, an old lady after all, coming to fill up a stocking that you would leave hanging out the evening  of January 5, fill it with sweets hopefully.
If you are staying in Rome over the Befana's eve, be it at some apartment located around Piazza Navona area, as close as Casetta del Fico, Casa dell'Arco, Via del Governo Vecchio, or nearby, don't have your kids miss the opportunity to meet one character Italians hold in awe the most. She is expected to land at Piazza Navona on her broom for a round of waving and smiling around the season's marketplace, with tricks or treats, depending on how good one is. Do have stockings ready!