Your questions on Rome: is the city center safe?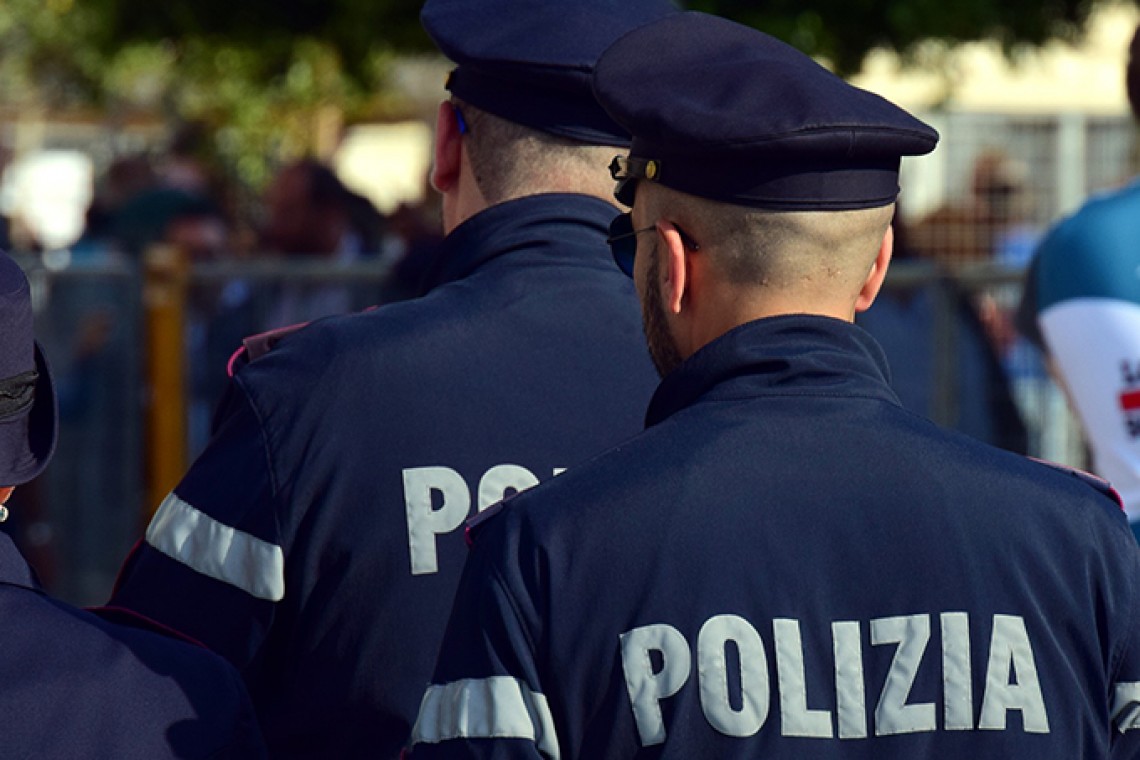 A new month, a new question on how things work in Rome.
This time, we are going to tackle one query that is often brought up in conversation with first time visitors: is the city center of Rome safe?
The answer is a resounding yes!
Now, we know that in many countries of the world, downtowns can be sketchy areas. In the overwelming majority of Italian cities, that is absolutely not the case. This is even truer in Rome.
Why is the city center of Rome safe?
Why, you ask? As the capital of Italy, Rome houses a number of representative seats right where major government offices are: foreign embassies, think tanks, political parties, corporate headquarters… They occupy most of the buildings in the center of Rome, sitting side by side with the Italian senate, the Presidential palace, the house of representatives or the city council (just to name a few).
Add Vatican City to the mix, and what you get is a very compact, heavily guarded area, which corresponds roughly with the part of the city where we at From Home to Rome manage the accommodations you can book on our website.
This is a deliberate choice: over the years, we realized that our guests preferred having a rental apartment near major landmarks and museums. And incidentally, this is where most part of said representative seats are found.
Policing in this area is discrete: obviously you will see patrols, but secret services are also around, as are cops in plainclothes. You will notice soldiers standing by near representative seats, too: they help with security through a popular operation called "Strade sicure" ("Safe streets").
Safety issues in central Rome
It's not like Rome's city center is immune from transgressions. However, petty crime is an issue more than violent crime is.
In fact, there are some stories (and videos on YouTube) about pickpockets in central Rome. Those happen mostly during the daytime and on public transportation: robbers move in small groups and try to make the most of rush hour.
Public drunkenness is another issue, although obviously not everyone who has drunk too much will cause trouble. As an aside, those who do are the reason why public drunkenness is frowned upon by locals – there's a definite social stigma about it.
Occasionally, crimes reported include vandalism, objects stolen from a parked vehicle and scams: a few examples include asking for money for supporting anti-drugs organizations, for parking in areas that are in fact free or for "special fares" (in tourist traps, and some taxis).
The homeless factor in Rome
As with many other capitals of the world Rome has a major homeless population.
If you're weirded out by seeing them by major tourist areas, keep in mind that they are there exactly because travelers might be more amenable to donate them money.
In addition, homeless people stick by some more touristy areas because soup kitchens and shelters are often nearby (case in point: the Vatican area).
Generally speaking they pose no threat to anyone and they keep to themselves.
The exception to the rule: train stations (mainly Termini)
As with many other cities in Italy or Europe, train stations, the shops in them and the people passing through them are a magnet for many unsavory types – pickpockets, drug dealers, con men. In Rome, you might observe some of these categories "at work", mainly around the largest train hubs, with Termini being the one closest to the city center.
If in that area specifically, observe special caution and keep an eye on your bags or purses: don't leave them unattended, obviously, and watch your zippers and back pockets. Pickpockets are stealthy and so good you won't notice they have opened your belongings (… Talking from experience).
Keep to yourself and walk purposefully, as if you're a local who knows exactly where they're going. Don't take out maps, if possible, and if going out at night make sure you don't have all your money on you, or all in the same place. These are prudent approaches you might want to stick by even in other areas of the city – although it's very likely you won't have issues in any way!